A total of nine named storms, five hurricanes and one major hurricane are expected this season, according to the forecast prepared by The Weather Channel Professional Division.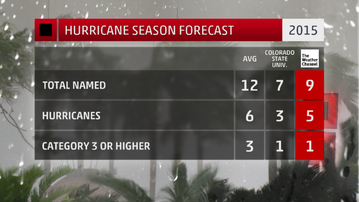 With wind speeds potentially up to 157 mph during a major hurricane, screened porches are usually the first damage that can be sustained.  If your screen decks or porches already have loose or flapping screens, then this is the time to replace them. 
We recommend checking your retaining wires for your pool screen, check that they exist and that they are tight, not over tight, but with a slight spring in it. Also check that your frame is bolted to the pool deck otherwise it might rearrange itself. The original bolts will rust; therefore they will need to be replaced. It's easy to check, kick the frame and if it moves give us a call!
The above will not help in a full blown hurricane but could save the day in very high winds. We also replace: Porch Door latches, Closers, Sweeps.
---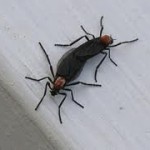 Pool screens are designed to allow us to enjoy Florida life to its best. You may have noticed some love bugs floating about. They are a little earlier than normal so leaving a pool screen torn or damaged is NOT a good idea. Read Full Blog

 At times it becomes necessary to replace damaged grass with new. Damage can occur in a number of ways some of which include insect damage, irrigation problems and human traffic, once it becomes irreparable then it's time to replace. Read Full Blog