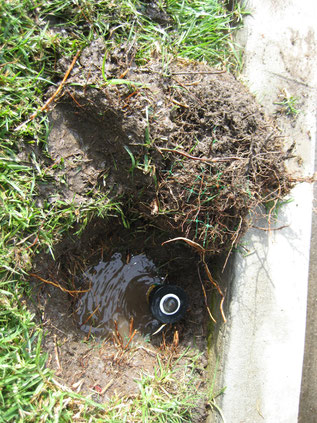 The best investment you can make for your yard is an irrigation system. You may be tempted to do the installation yourself thinking it will cost less than hiring a professional. The truth is, while it may cost more to use a professional, they can save you money in the long run.
A properly installed and functioning irrigation system will keep your lawn and landscape looking pristine. An irrigation system can also help conserve on water. 
Professional Irrigation companies like Ludlow's come with knowledge and expertise. An irrigation
system has many components, valves, sprinkler heads and a backflow preventer. Irrigation technicians have the knowledge and experience to install your system right the first time. Inexperience can create unnecessary damage to your yard and your water system. 
The professionals at Ludlow's will give you peace of mind. Wouldn't you feel better knowing a
professional is the one who is installing or repairing your irrigation system? You will rest easier
knowing that a professional installed your system with the correct parts, and stands by their work.
The professionals at Ludlow's pride ourselves in our customer service. We believe in making the
installation/repair process as easy as possible for everyone.