Yard Preparation Before A Hurricane or Tropical Storm
With the hurricane season is at its peak, it's important that we know how to get prepared. 
Trim or cut back all trees and weak branches that make contact with your home or other structures that could be damaged.

Store your tree trimmings such as pine needles, leaves, twigs, etc. in plastic bags.

Clean your yard of any items that could become missiles in a storm such as broken lawn chairs, tables or tent umbrellas, etc.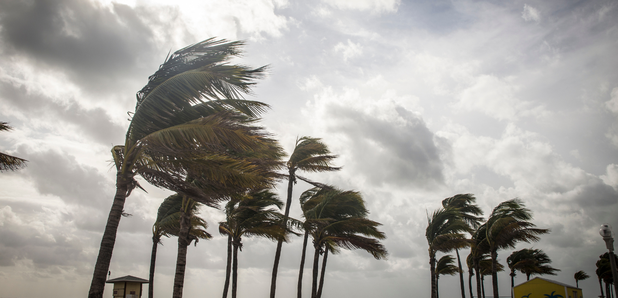 Pool Preparation Before A Hurricane or Tropical Storm
Many people believe that by draining their swimming pool it will not overflow and then cause flooding in their yard.  THIS IS INCORRECT!  In-Ground Pools are very vulnerable to the excess water that the ground may be holding causing your pool to "float" or "pop" out of the ground.  When water is in your pool the weight of the water helps  to keep the excess ground water away from your pool.

Remove all loose items from your pool and pool area.  These items may include - skimmer lids, maintenance equipment that is hanging on a fence or laying on the deck, umbrellas around the pool area or one that have stands in the pool, any kind of toys or anything that has a chance of getting blown into the pool.

Quite a few people will turn everything off at the breaker box to stop any power surges.  If your pump does in fact get wet or ends up under water - WAIT UNTIL IT HAS DRIED OUT BEFORE TURNING IT BACK ON - you will have a better chance of it starting up again.